For Monday, 11/15/2021 - Due to dense fog there is a 2-hour fog delay for buses only. Schools will open at their regularly scheduled times (including late start for Standard Middle). Travel safely when coming to school sites this morning.

In honor of Veteran's Day, the Standard School District schools will be closed Thursday, November 11th, and Friday, November 12th. We wish to thank all who have served in our armed forces. #SSDWeCare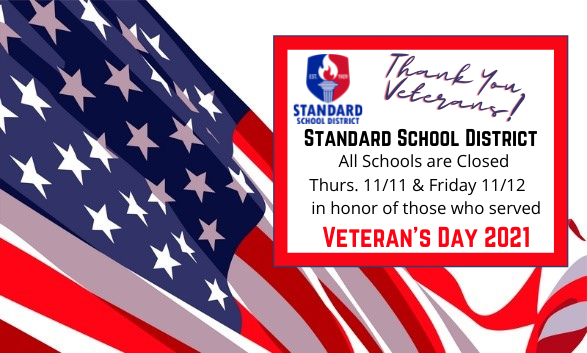 Standard Superintendent Paul Meyers regularly shares his thoughts to the district staff through his publication, "The Standard Life". Today's edition is on patriotism, the flag, and Veteran's Day. Click the link to read.
https://bit.ly/VeteransDayStandardLife
#SSDWeCare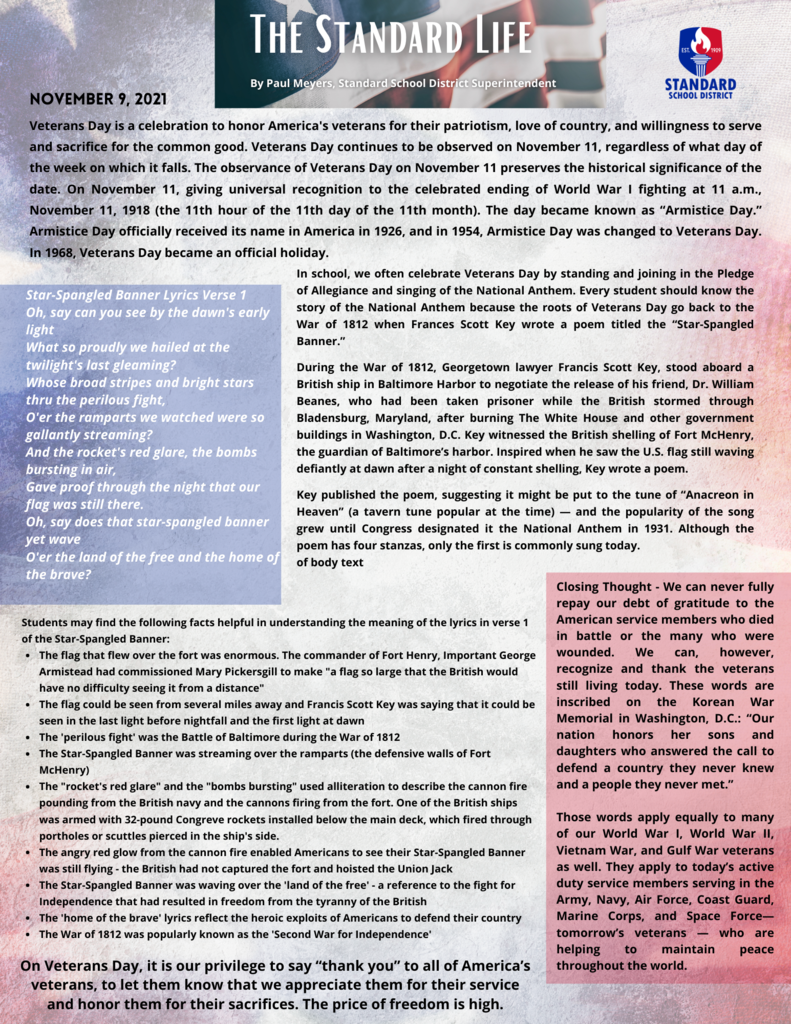 Remember to set your clocks back 1-hour this weekend for Daylight Savings. #SSDWeCare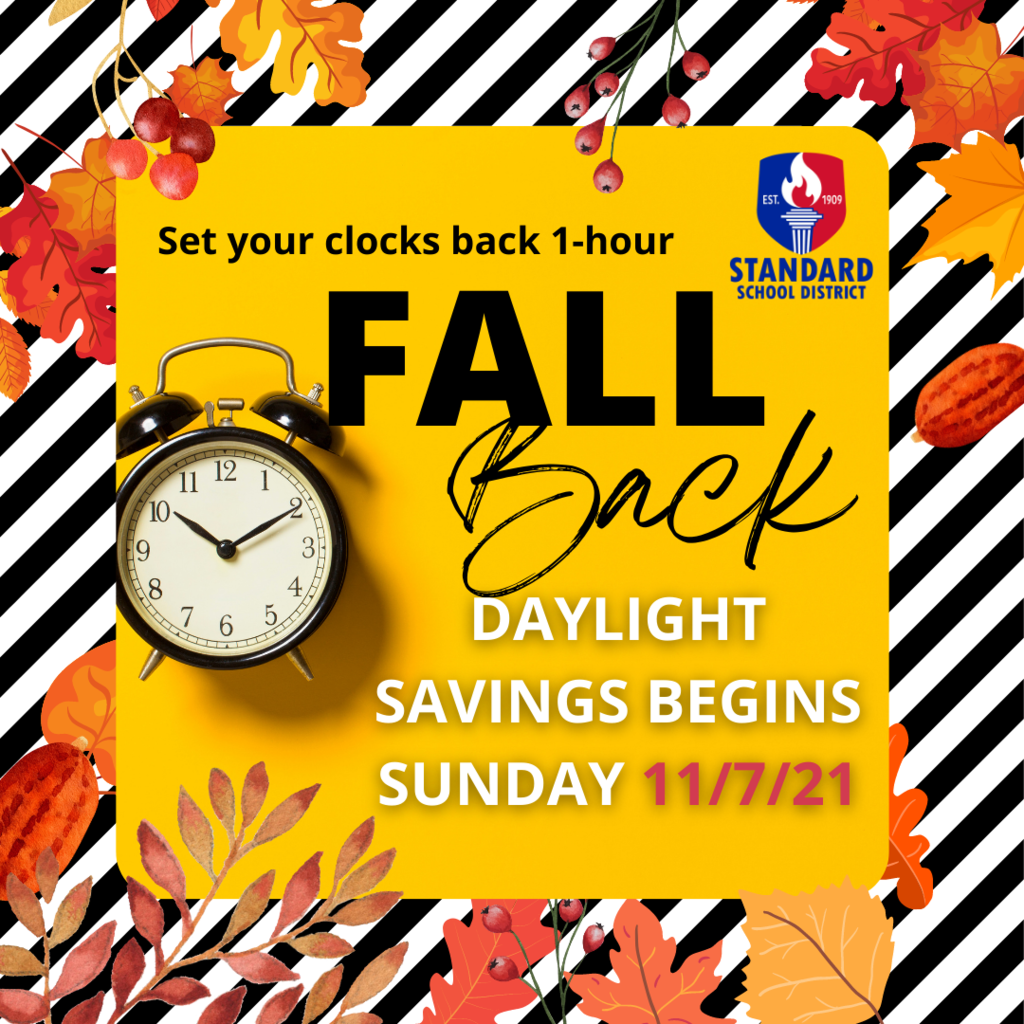 Today Standard Staff at Standard Elementary, Standard Middle and the District Office showed their support and big hearts for our Homeless Youth by wearing purple! #KernHomelessYoughMatter2021 #SSDWeCare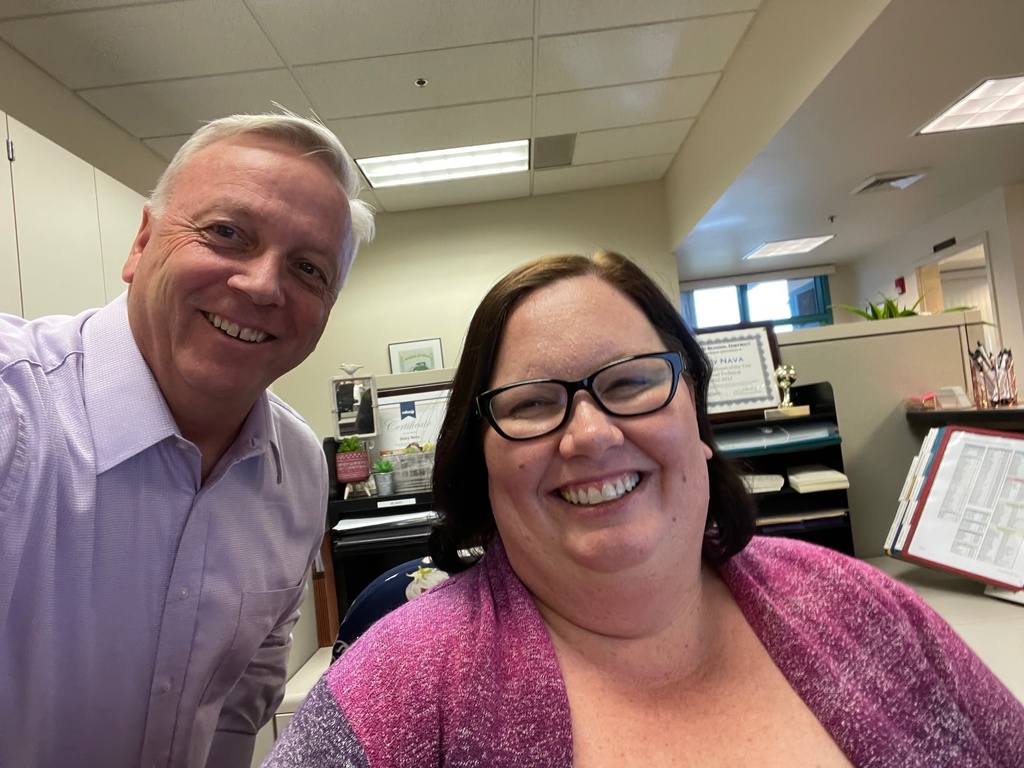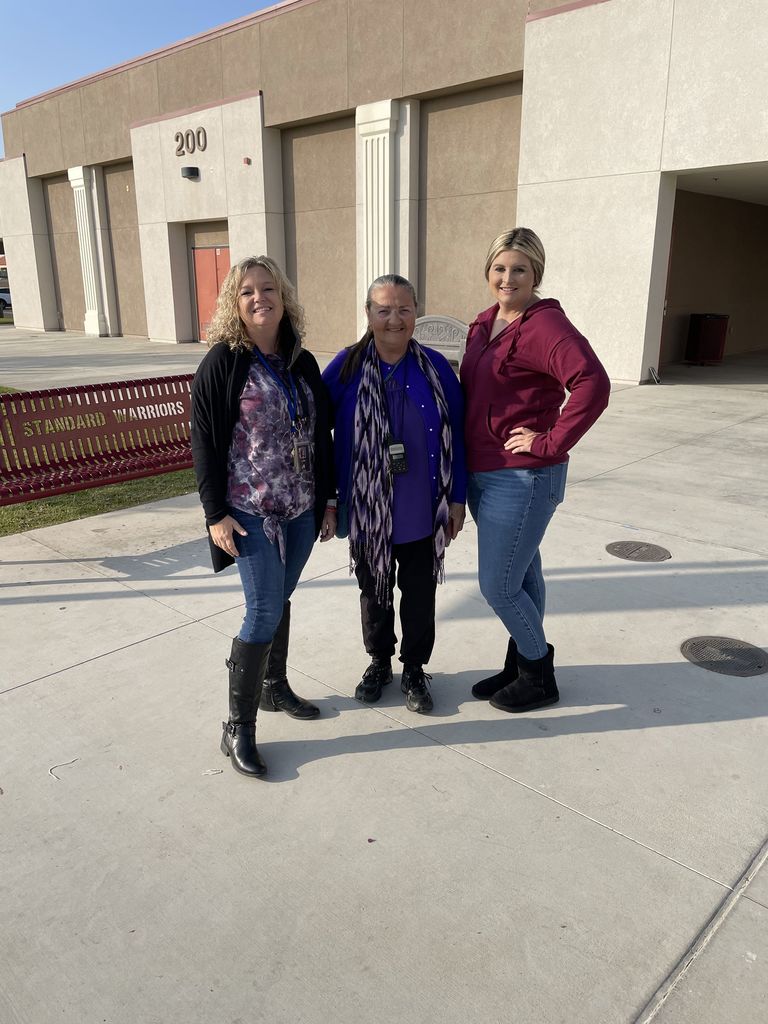 Sharing Outstanding October Moments - the joys of writing and adding art! Thank you, Mrs. Pierce! #SSDWeCare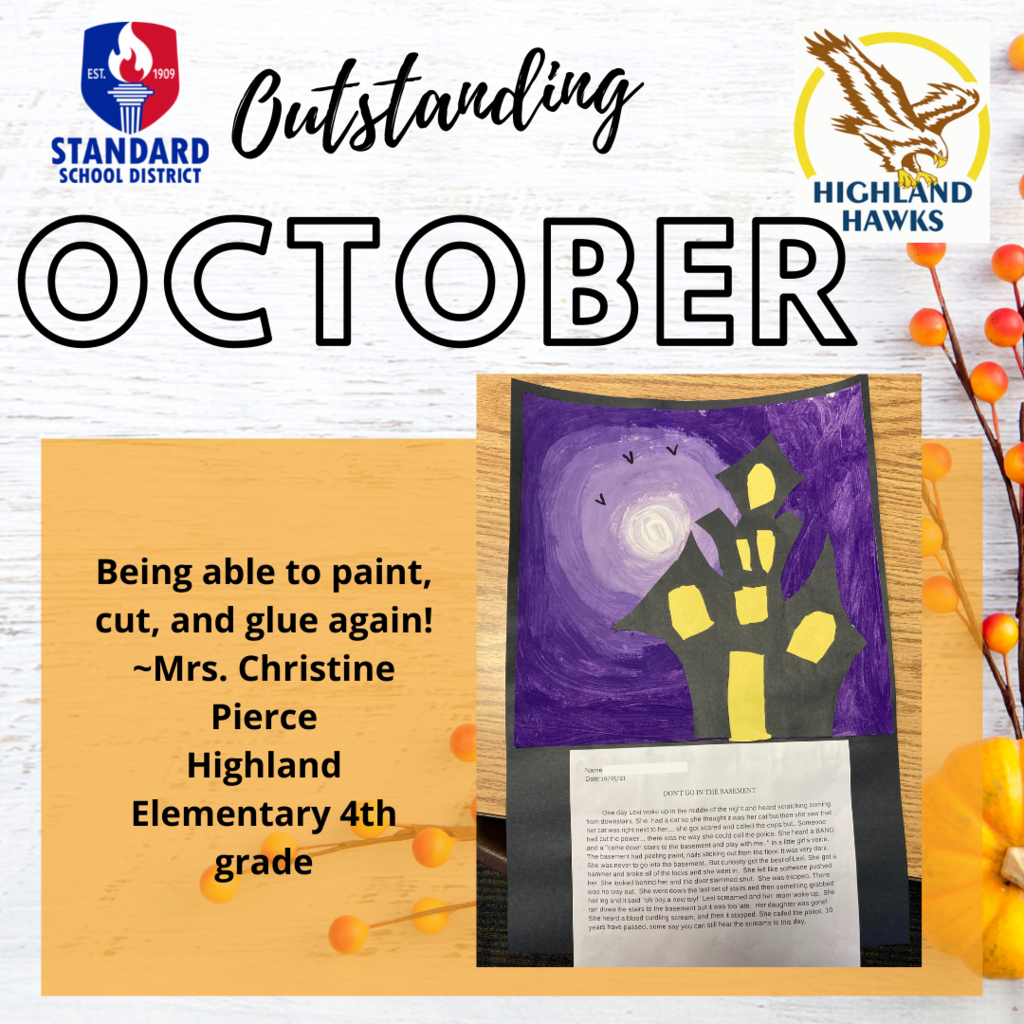 Sharing Outstanding October Moments - creating safe social emotional spaces in our classrooms! Thank you, Mrs. Freeman! #SSDWeCare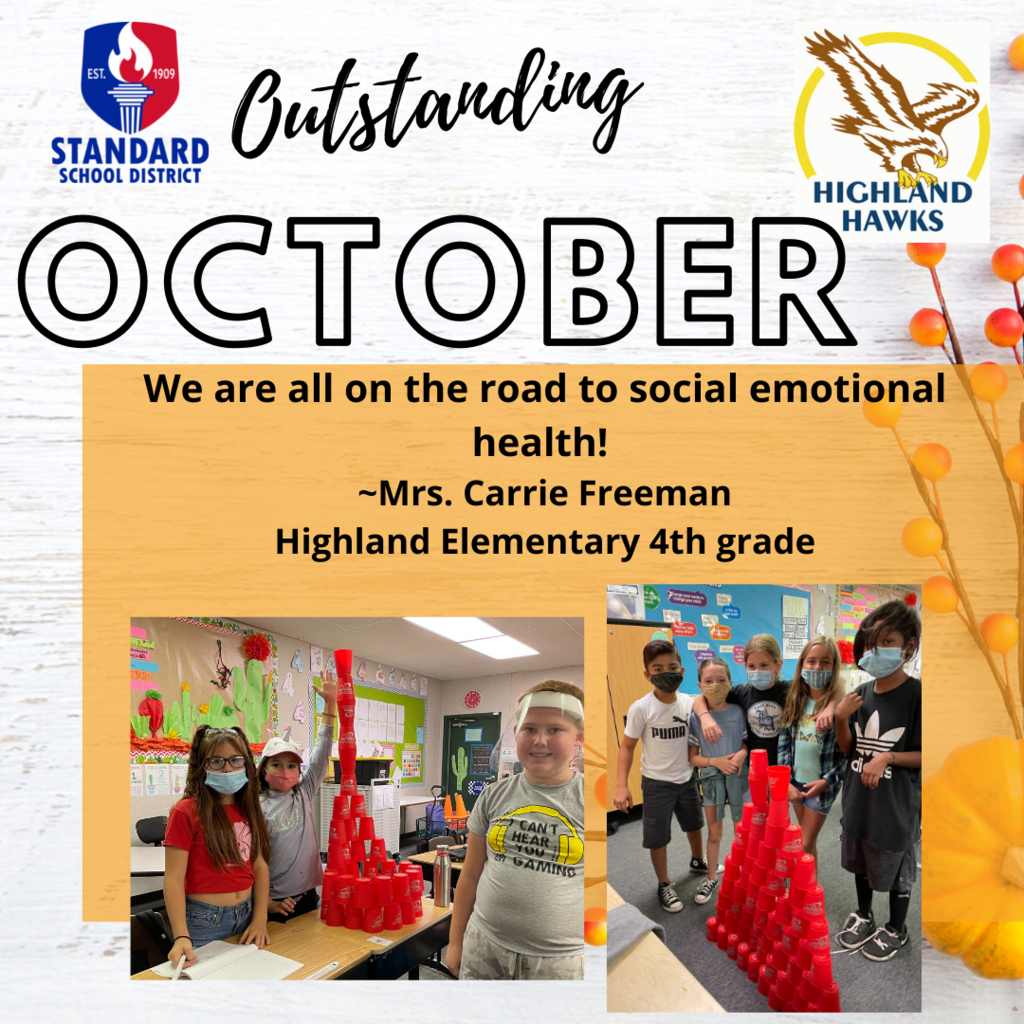 Sharing Outstanding October Moments - Tutoring Help for the Win! Thank you, Mrs. Leptich! #SSDWeCare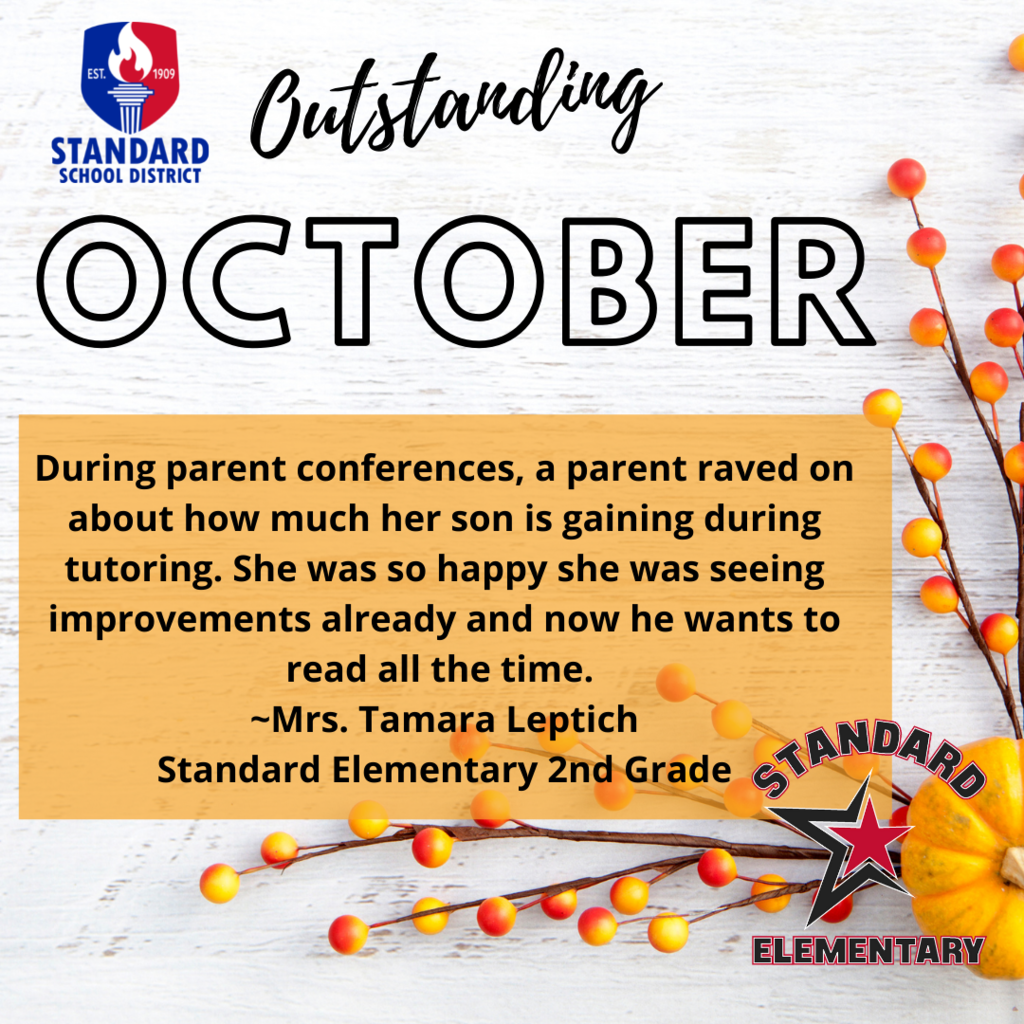 Sharing Outstanding October moments! SMS enjoyed Spirit Week 2021! #SSDWeCare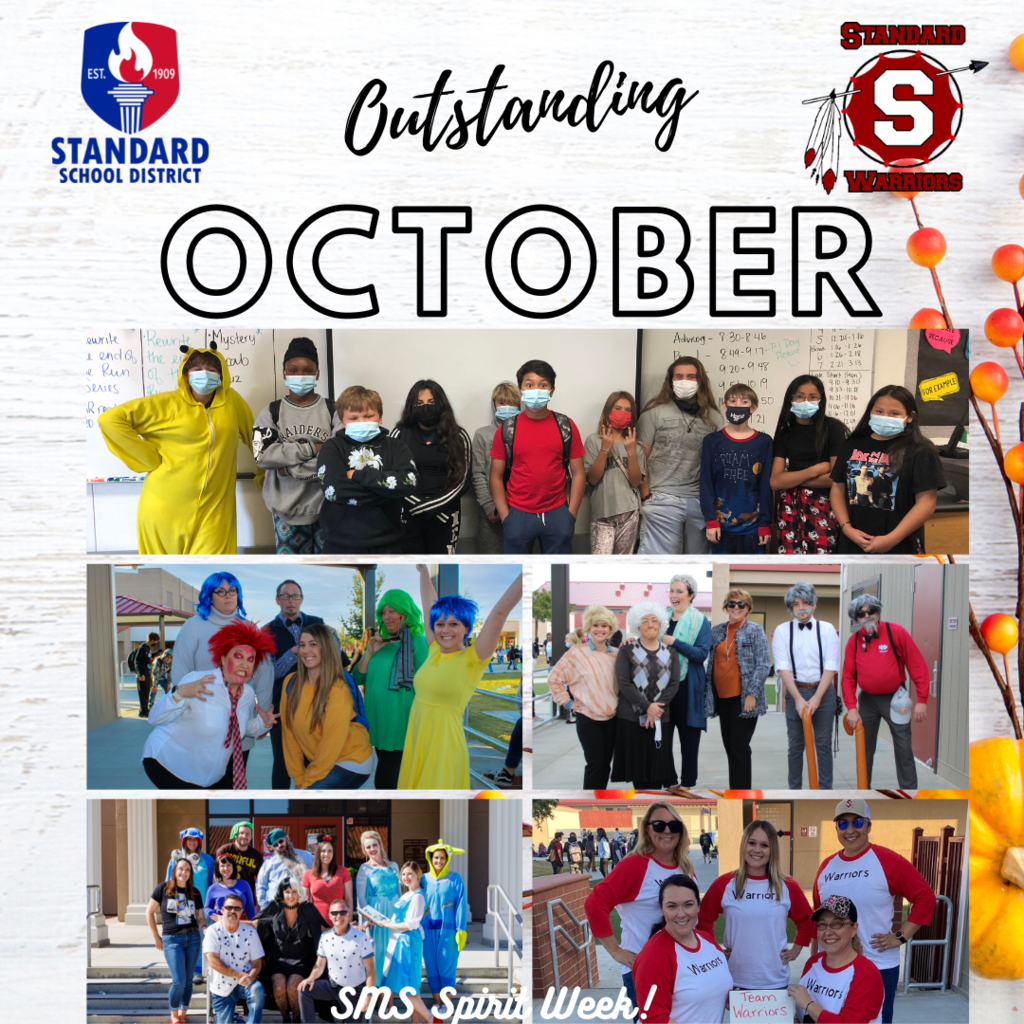 Sharing Outstanding October Moments in the Standard School District! Parent thank you's! Thank you, Mrs. Auld! #SSDWeCare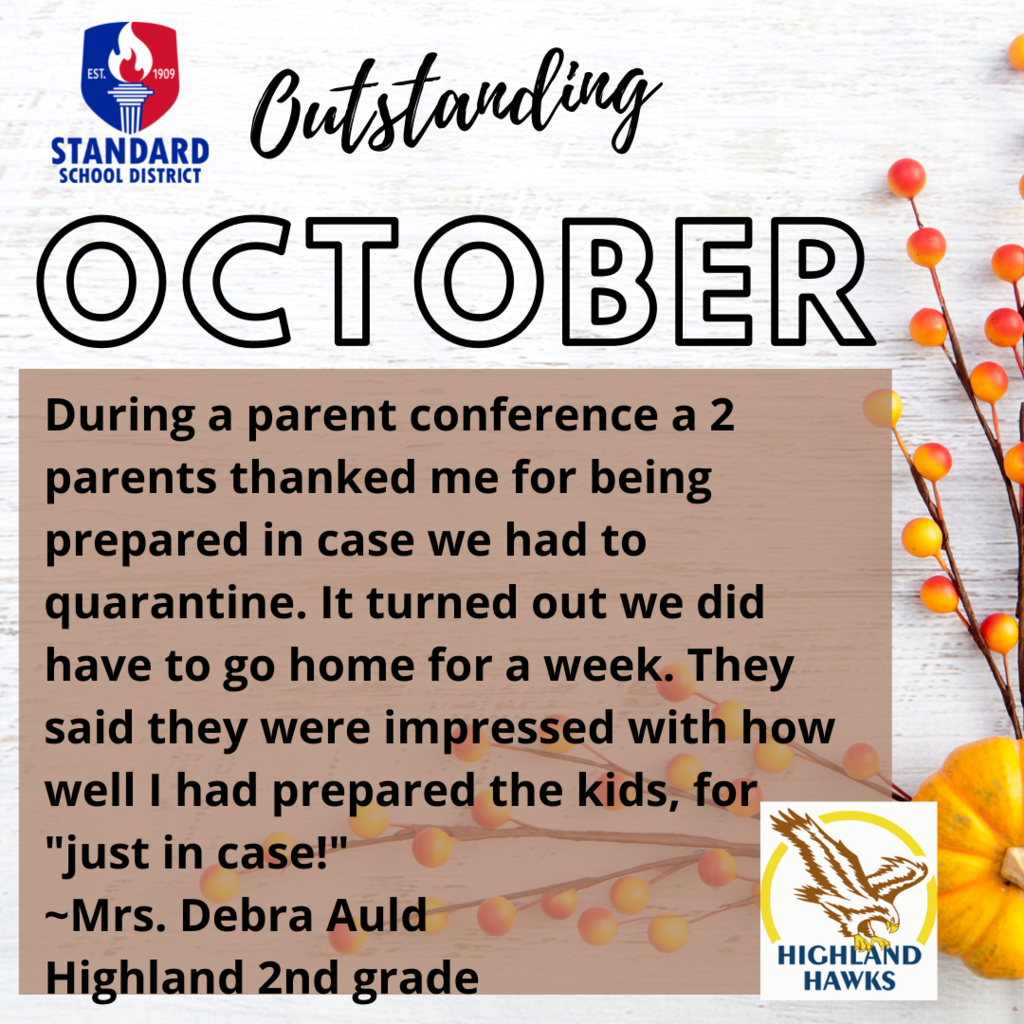 Sharing Outstanding October Moments in the Standard School District! Ultimate Warrior Success! Thanks, Mr. Conolly! #SSDWeCare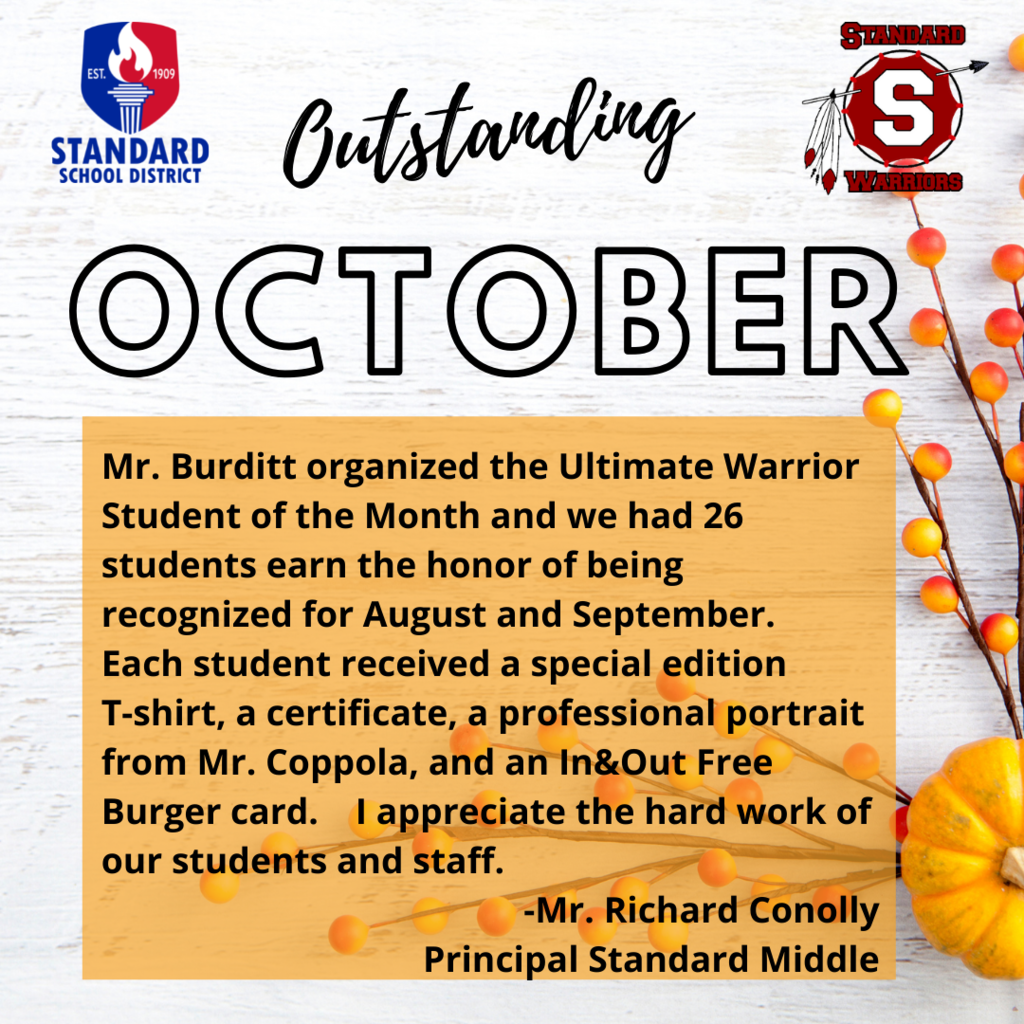 Sharing Outstanding October Moments in the Standard School District! Students loved their pumpkin patch! Thank you Mrs. Olson! #SSDWeCare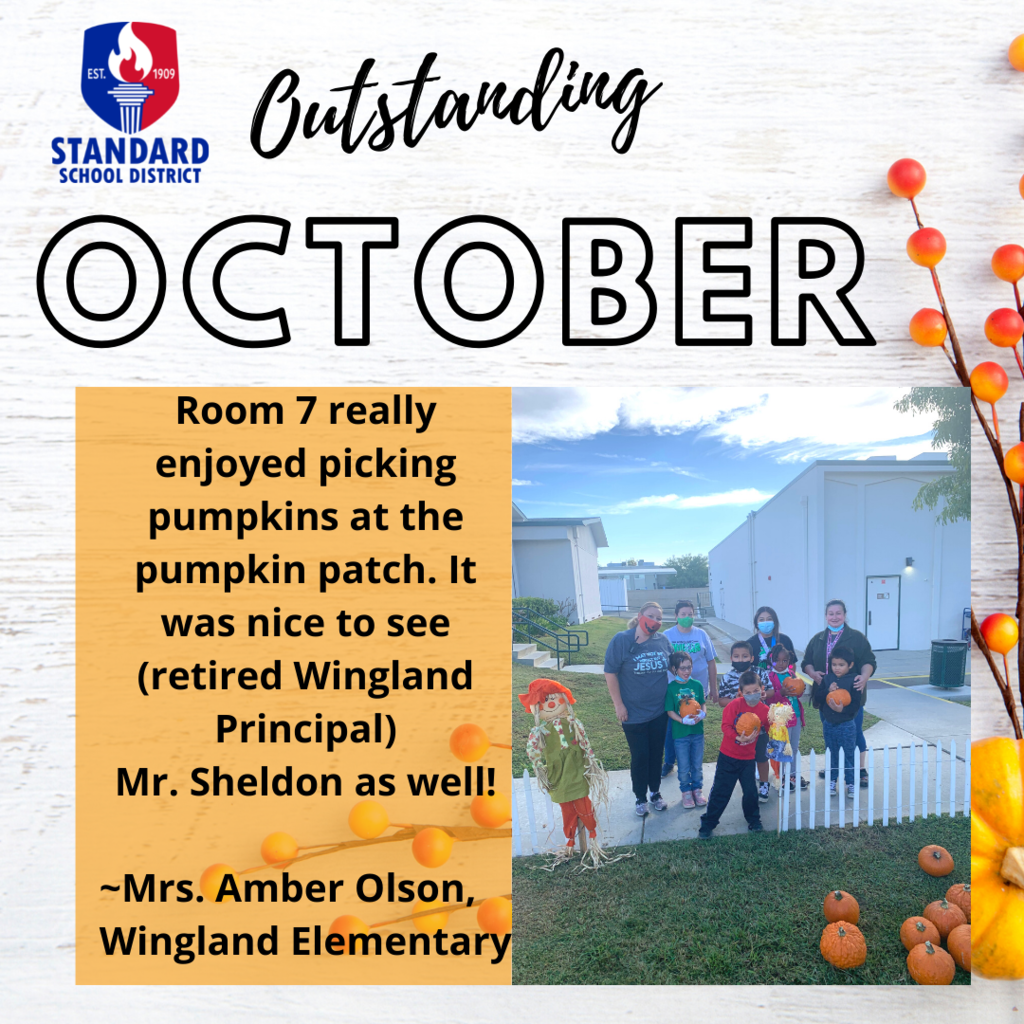 Hello November! #SSDWeCare @HighlandElem @WinglandElem @StandardElem @StandardWarrior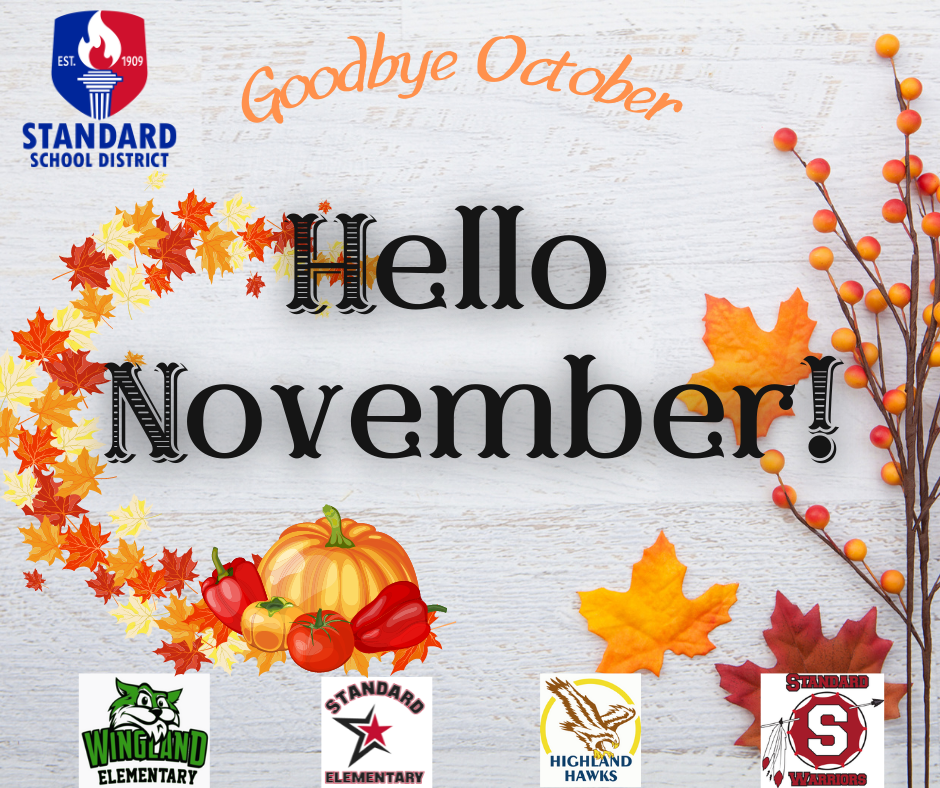 Sharing Outstanding October Moments in the Standard School District! The joy of "getting back to normal" ~ Thank you, Mrs. Billdt! #SSDWeCare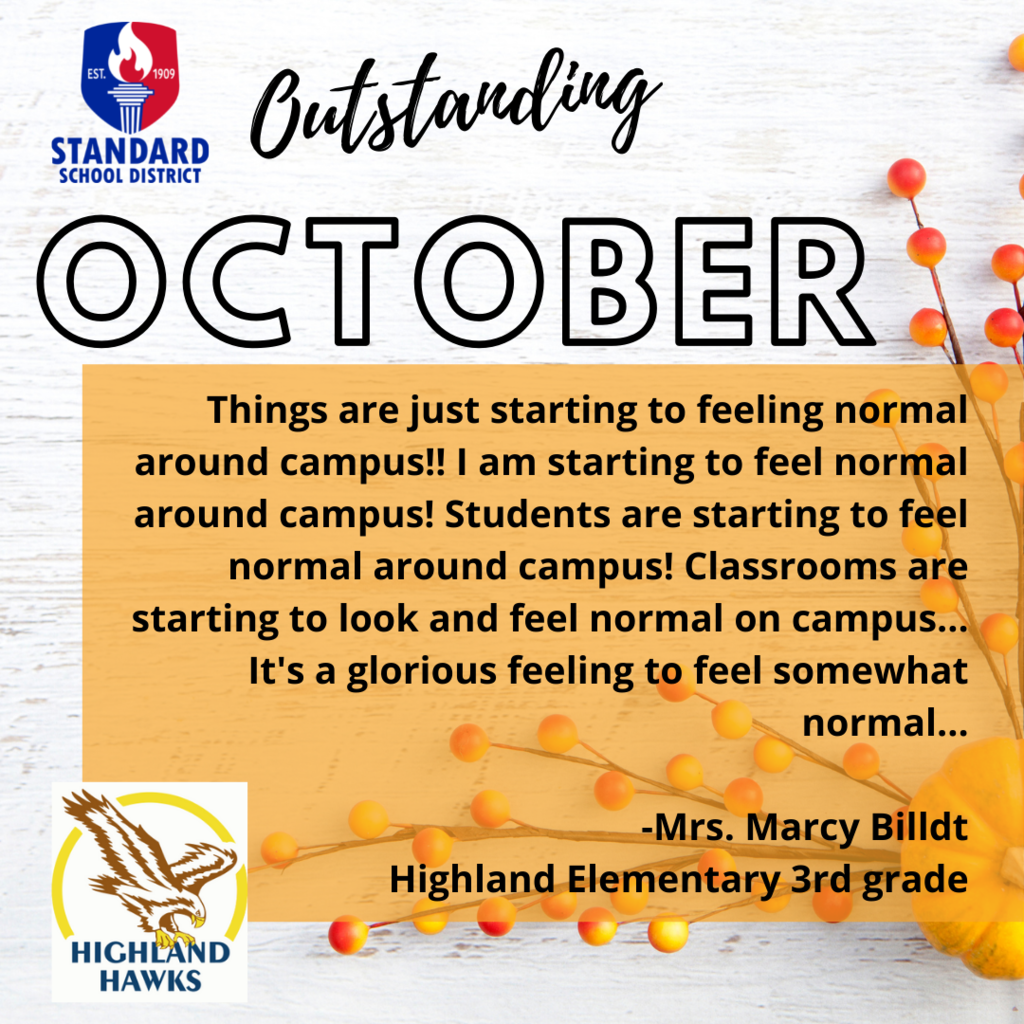 Sharing Outstanding October Moments in the Standard School District! Being thankful ~ Thank you Mrs. Santillan! #SSDWeCare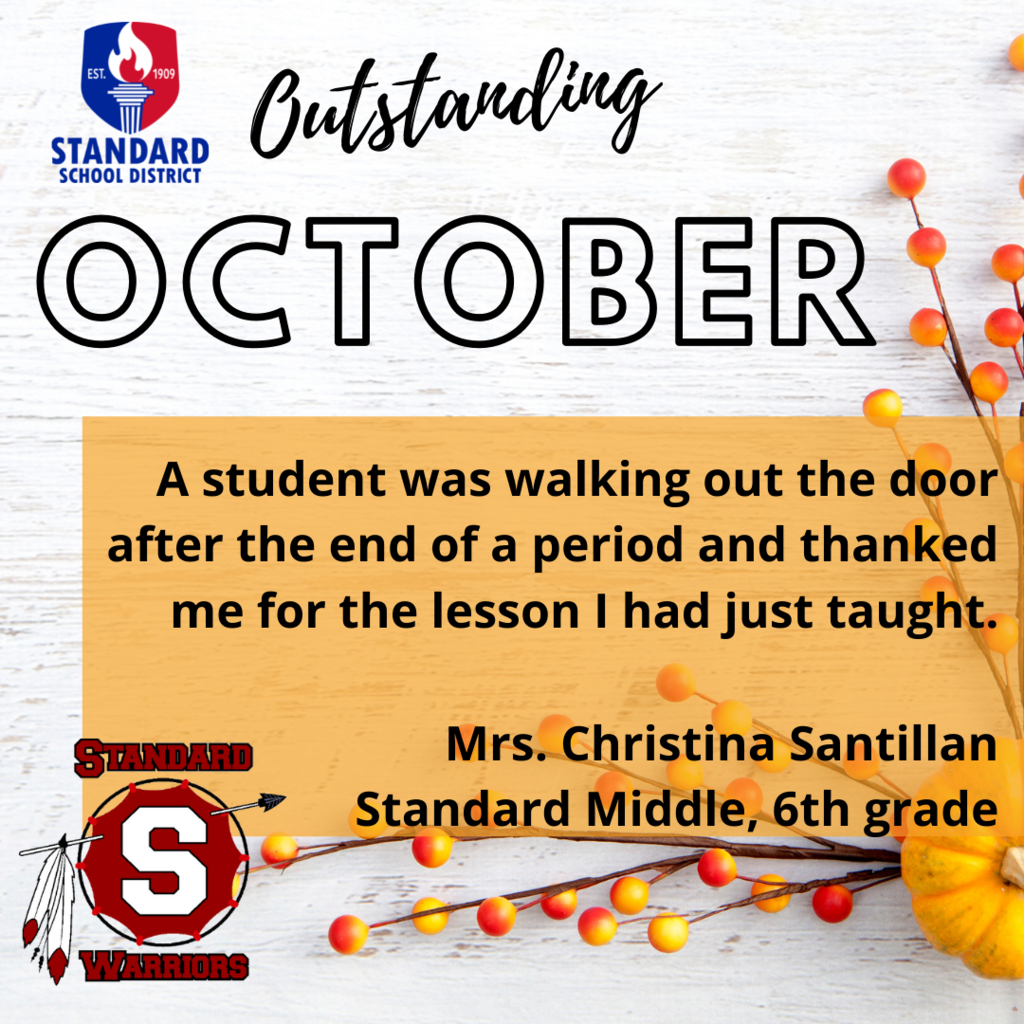 Sharing Outstanding October moments! A visit from the Great Pumpkin at Highland Elementary! #SSDWeCare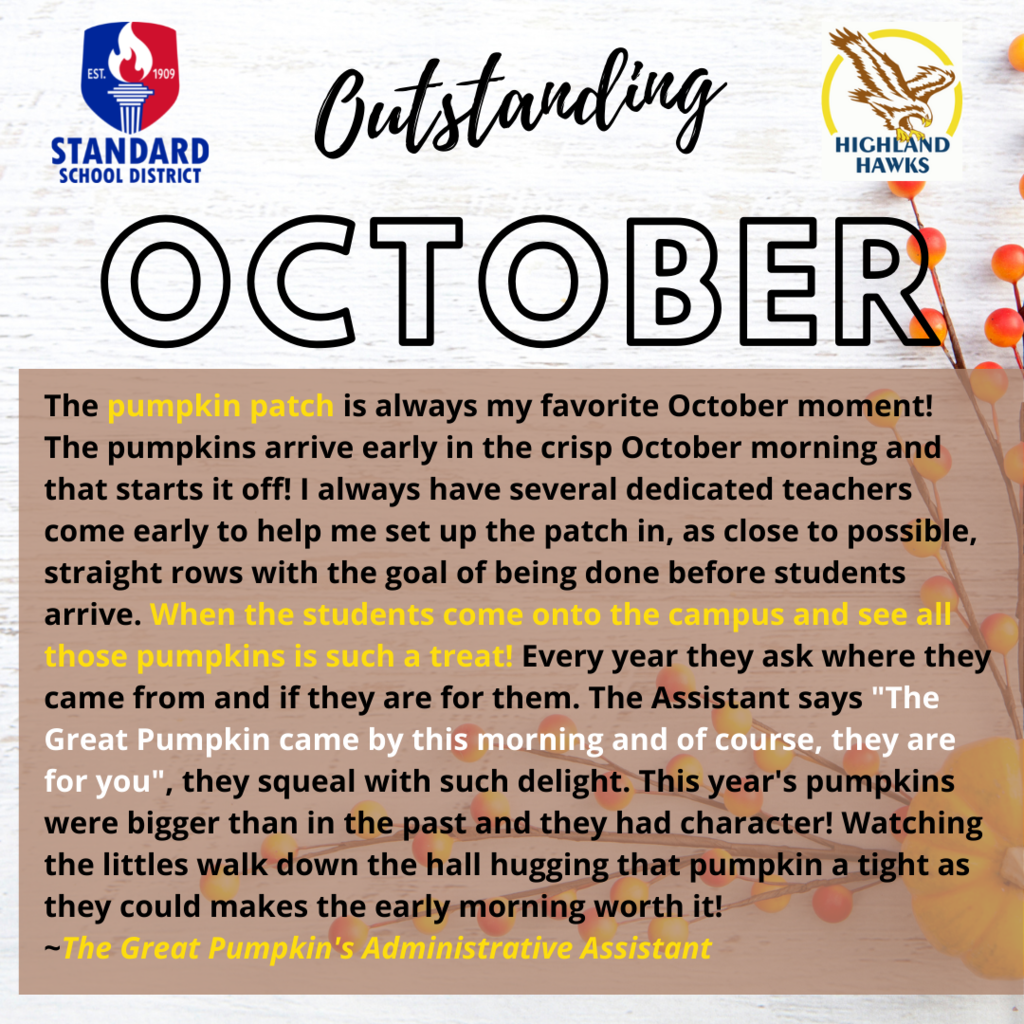 Sharing Outstanding October Moments in the Standard School District! Joyous lightbulb moments ~ Thank you Mr. Nolan! #SSDWeCare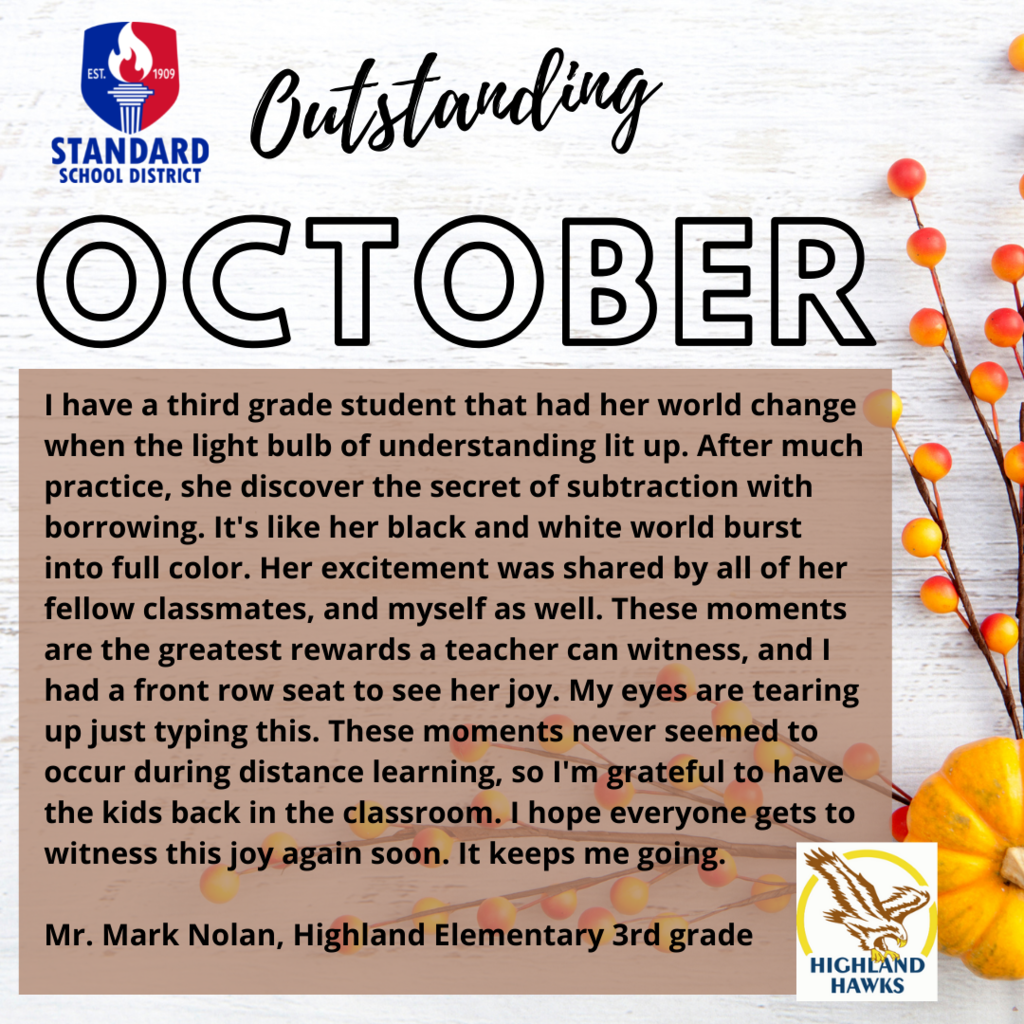 Sharing Outstanding October moments in the Standard School District. Growing confidence in math! #SSDWeCare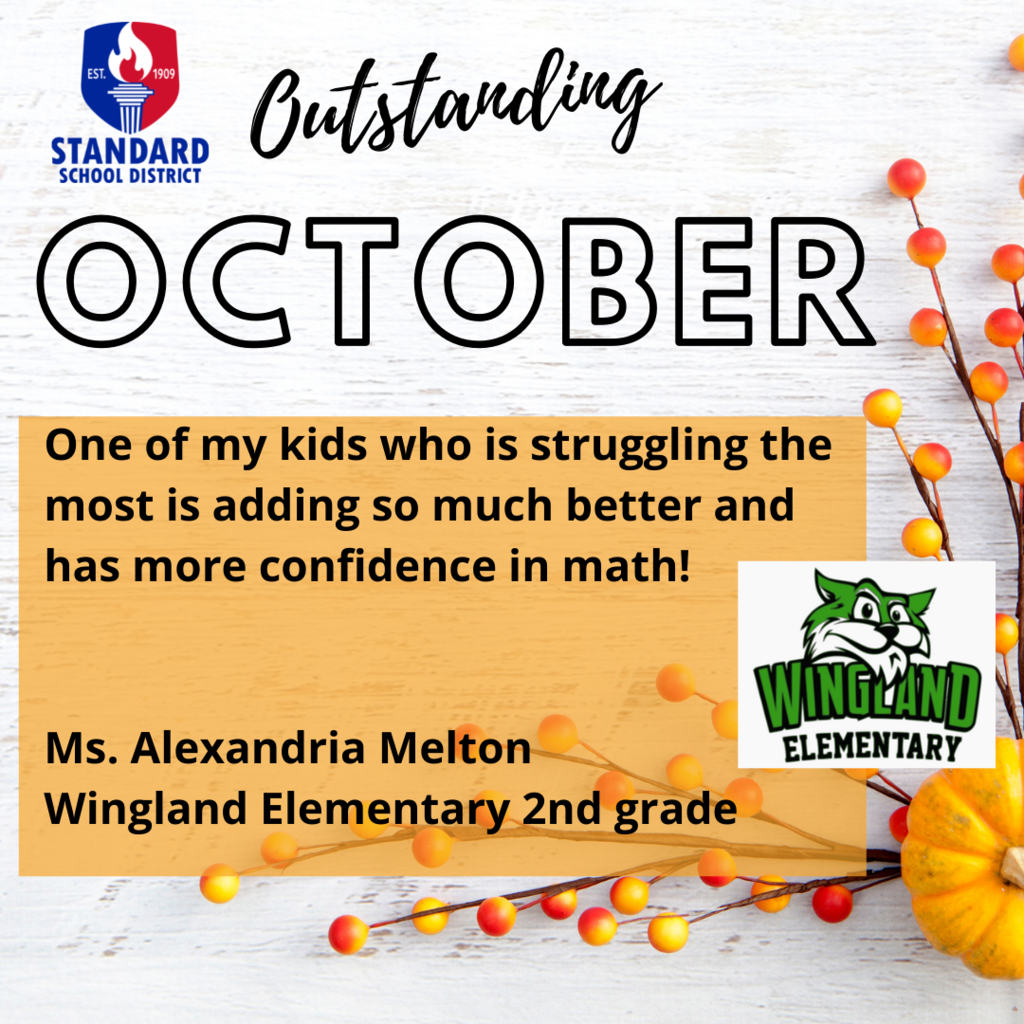 Sharing Outstanding October moments in the Standard School District! "Imitation is the sincerest form of flattery." Our I.T. team is the best! #SSDWeCare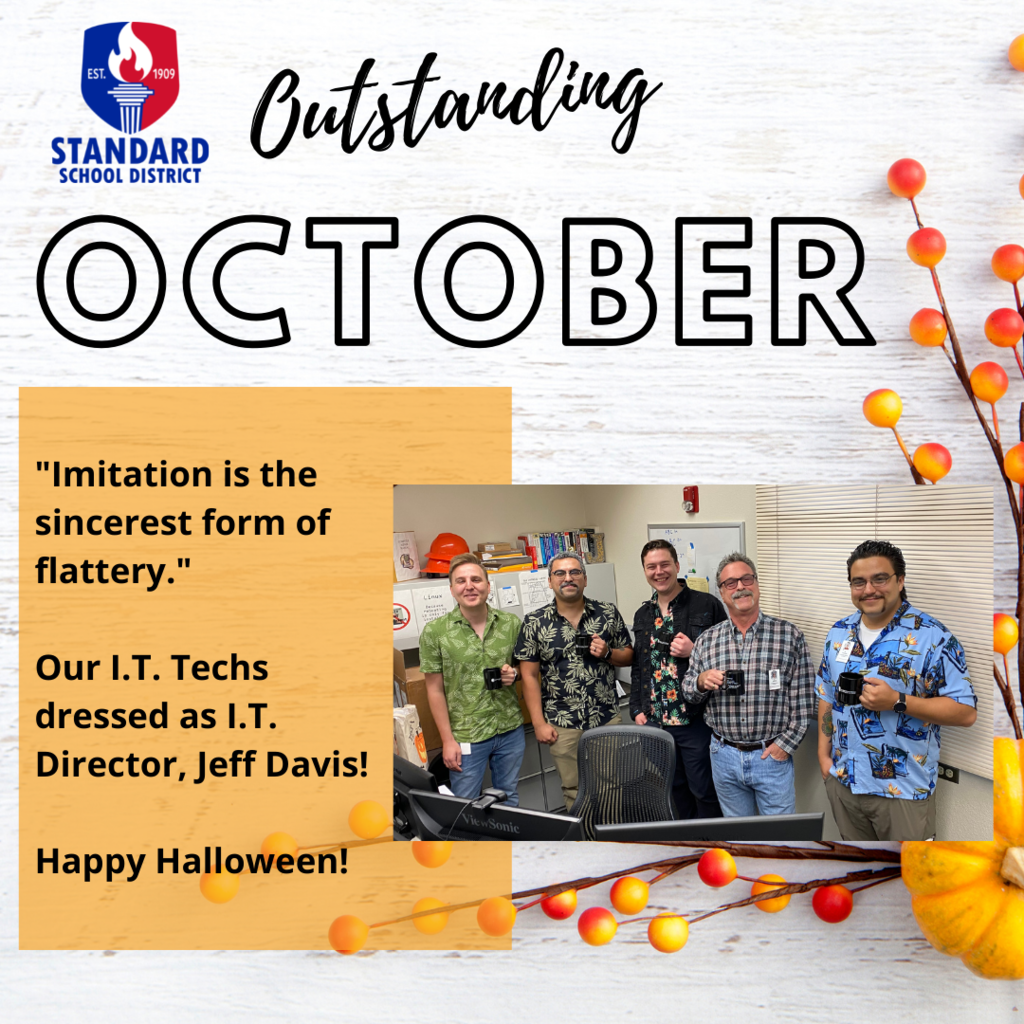 Sharing Outstanding October moments in the Standard School District! Bats, Spiders, and Pumpkins...Oh My! #SSDWeCare